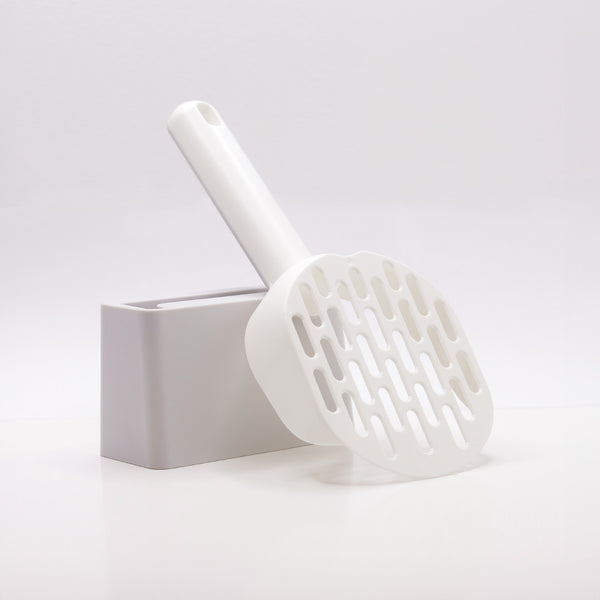 Modern Litter Scoop with Base
$16.00
Make cleaning cages easier with the Modern Litter Scoop! These scoops are made from a soft, easily washable plastic that won't scratch the bottom of your hedgehog's cage. The handy base stores the scoop upright, making it easy to keep the scoop nearby the cage for easy access. Plus, its sleek and polished design is a lot more attractive than most of the litter scoops out there. Your hedgie deserves to look at cute stuff, and so do you! We have three colors available: green/white, white, and pink/blue.
Use it two ways:
Spot clean throughout the week by scooping up soiled bedding as needed
Use it to help loosen and lift dirty bedding on cage clean day
Best paired with our
Squeaky Clean cage cleaner
(bonus tip: if your scoop ever gets messy, you can use Squeaky Clean to clean off the scoop too!).
Share this