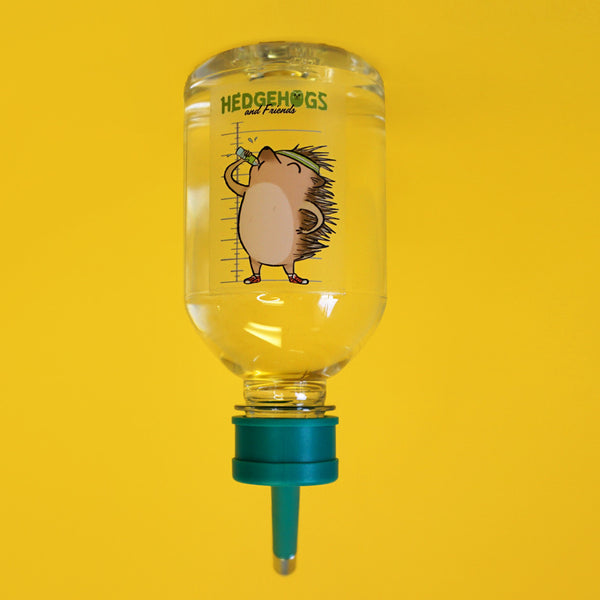 World's Best Hedgehog Water Bottle
$10.99
Most small animal water bottles leak making a mess with soiled shavings or bedding but not this one! This thoroughly vetted water bottle has an anti-leak nozzle keeping cages cleaner and drier. We promise this is the best water bottle for your hedgehog!

How to Use:
If you're using a modified plastic container habitat, drill a hole a few inches up about a half inch in diameter for the nozzle and a smaller hole another inch above the first hole. Unattached the water bottle from the holder. Unscrew the clamp from the holder, feed the pin through the smaller hole and re-screw the clamp on from the inside of the cage. Then click the water bottle back into the clamp. Your water bottle will now be mounted from the outside of the cage.
If you're using a wire cage, just screw the water bottle clamp onto the wire hanging either inside or outside of the cage.
Make sure the nozzle is positioned at the appropriate height for the animal who will be using it.
*Water bottles come in assorted colors (blue, raspberry and teal) which are chosen at random. 
Share this