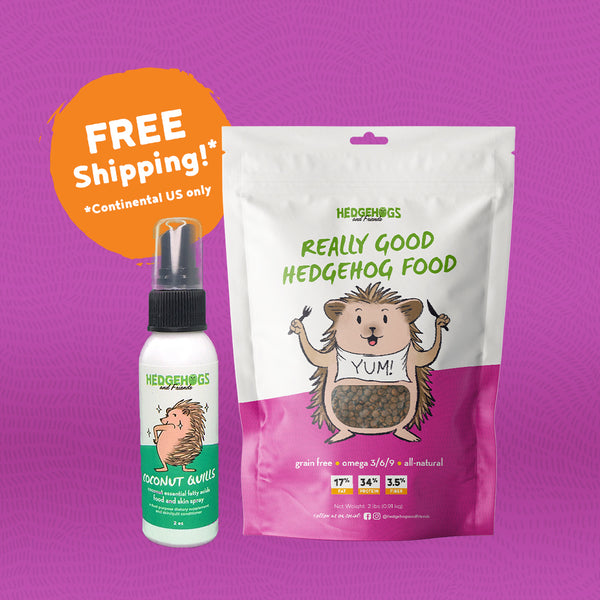 Hedgehog Food and Coconut Quills Bundle
$37.50
 We've made it easier than ever to provide your hedgie with all they need to be happy and healthy hedgehogs with our new Really Good Hedgehog Food and Coconut Quills Bundle! The long-awaited bundle of our two most popular items is now available for purchase; save money by buying them together instead of separately. 
Combine a nourishing, hedgehog-specific diet with the moisturizing power of our dual-purpose dietary supplement and skin/quill conditioner!
Free shipping on this bundle for the continental United States.

Share this