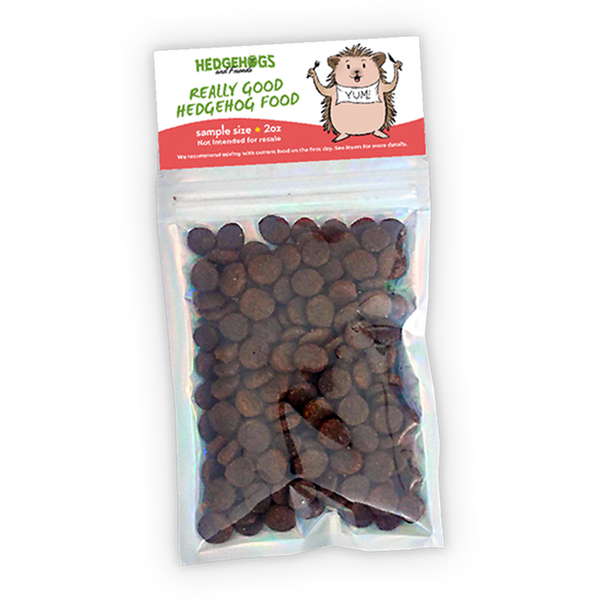 Sample - Really Good Hedgehog Food
$4.25
We made this hedgehog food to help make it easier for hedgehog owners to serve nutritionally appropriate food to their quilled pets. Most foods that are marketed as "hedgehog food" are actually nutritionally inappropriate for our hedgie friends and lead to malnutrition and health-problems. With Really Good Hedgehog Food from Hedgehogs and Friends you can feed a hedgehog-specific food to your hedgie with confidence.
Not all hedgehogs like the same food. You know your pet best. If this food doesn't work for your hedgie, let us know. We want you to be happy with your purchase.
Feeding Instructions:
Day 1: Mix a small amount with your current food.
Day 2: Feed your hedgehog a full serving of the sample.
Day 3: Mix remainder with original food so your hedgehog can transition easily between food changes.
Share this