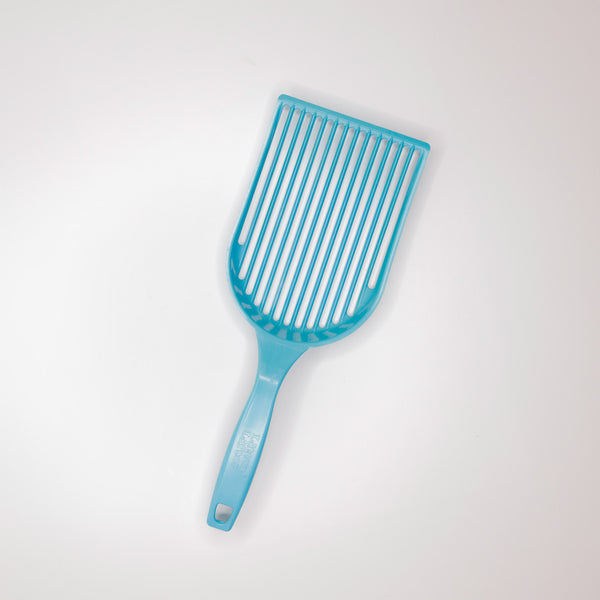 Litter-Lifter Scoop
$8.25
Maintaining your hedgehog's enclosure waste-free is easier with the Litter-Lifter scoop! The triangle blades of this scoop will help you get rid of your hedgie's waste without removing too much of the clean bedding around it. This scoop can be attached to your hedgie's cage through a pre-made hole on the handle, making it easy to store.
The Litter-Lifter scoop comes in several different colors: blue, grey, pink, light pink, purple, and teal. 
Use it two ways:

Spot clean throughout the week by scooping up soiled bedding as needed
Use it to help loosen and lift dirty bedding on cage clean day

Best paired with our Squeaky Clean cage cleaner (bonus tip: if your scoop ever gets messy, you can use Squeaky Clean to clean off the scoop too!).
Share this