What Kind of Bedding Should I Use for my Hedgehog?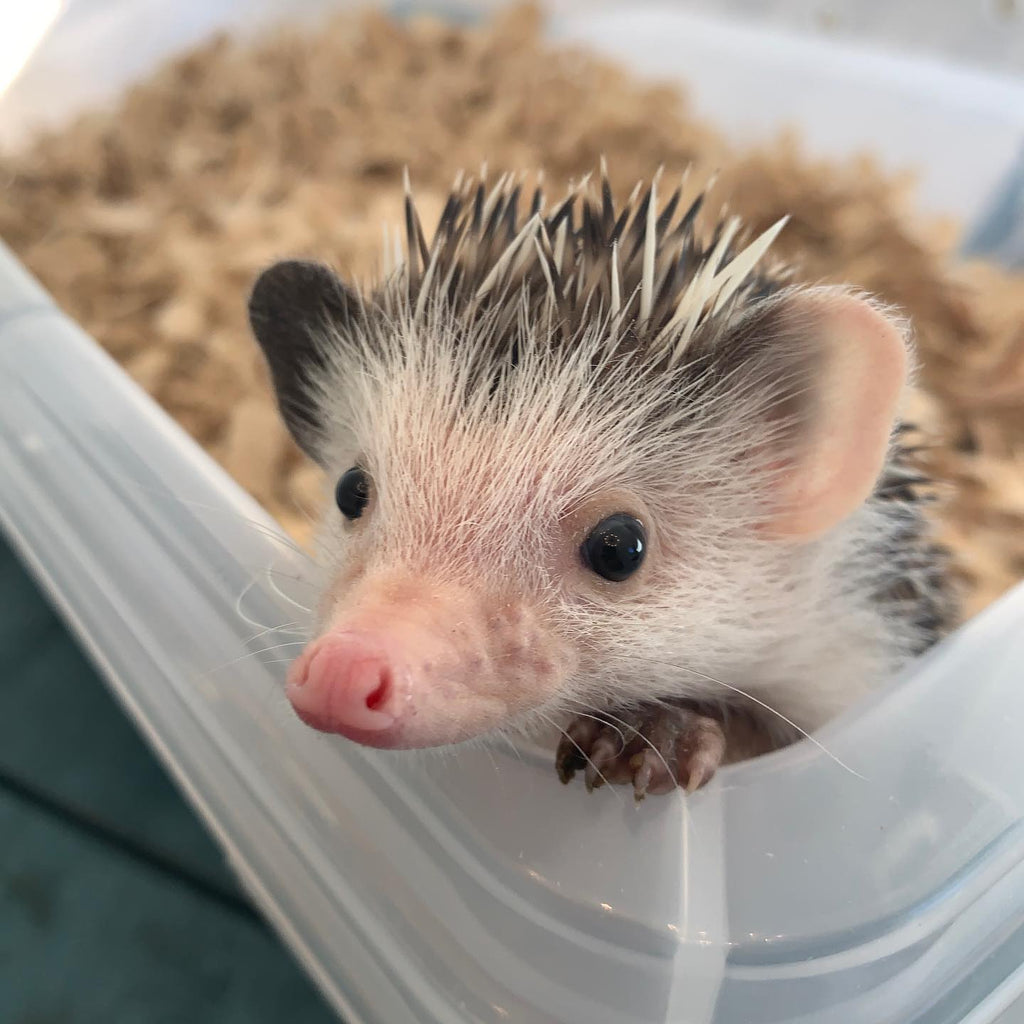 One of the most important and on-going decisions a hedgie owner has to make is what kind of bedding to use for their darling 'hog. Here are some different options when it comes to bedding, and some pros and cons to consider:
             
Wood Shavings
                
Wood shavings (pine or aspen ONLY) are inexpensive, readily available, and do a good job of keeping odors down. Shavings can produce excess dust, however, so we recommend rinsing the cage, lid, and accessories regularly to keep the level of dust to a minimum. Shavings also come with a risk of mites.
Cage Liners
                
Cage liners made from fleece absorb liquid, come in all kinds of colors and patterns, and are washable/reusable so are thus a little more eco- and budget-friendly. For hedgies that love to burrow, this kind of bedding can be less fun. Cage liners also have to be replacement frequently and we recommend daily "poop-scooping." Squeaky Clean is a great laundry booster for cleaning cage liners.
Paper Shavings
                
Paper shavings are soft, absorbent, and can be made out of recycled materials. Paper tends to get stuck on your hedgehog's quills though. Look for varieties that are scent-free: perfumed paper bedding can be overpowering for your hedgehog's sensitive sense of smell. Check frequently for paper getting stuck to  your hedgehog's urethra and rectum.
                      
The only bedding we DO NOT recommend is cedar shavings. Cedar shavings can irritate your hedgie's skin and cause respiratory problems.

We recommend trying out a couple different options so you can determine what works best for you and your hedgie; you can even mix and match your bedding options!

Whichever kind of bedding you choose, the most important part is keeping your hedgie's environment clean and tidy!
Cleaning Your Hedgie's Cage
Our Squeaky Clean Cage Cleaner can help you make sure your hedgie's living quarters are nice and clean for them!

Squeaky Clean's super-powered vinegar based formula:

cuts through grime
eliminates urine odors
works on all the surfaces of your hedgehog's enclosure

Squeaky Clean can even help you wash any of your hedgie's fabric beddings, snuggle sacks, and blankets! Simply apply onto problem areas or all over the fabric, toss it in the washer, and tada! Super clean bedding!

Using Squeaky Clean as a laundry booster really helps get out urine odors from the fabric, so you KNOW your hedgie's favorite items are as clean as can be!
Share this